* Hal Ketchum (Bull Run Restaurant)
Name:
* Hal Ketchum (Bull Run Restaurant)
Event Description: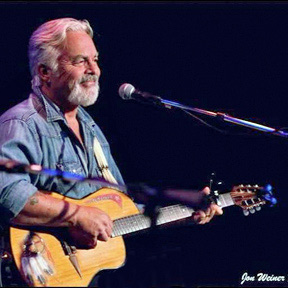 11-10-2017
Hal Ketchum is one of the finest singer/songwriters to ever come softly into Nashville and then blow outta there in a blaze. He was a major presence on country radio during the 1990s through hits like "Small Town Saturday Night," "Hearts Are Gonna Roll," "Past The Point of Rescue," "I Miss Mary," "I Know Where Love Lives" and "Mama Knows the Highway." Today, he operates outside of country music convention as an indie artist whose music gains as much admiration from Americana audiences as the Nashville mainstream.

He tours in a stripped-down duo with longtime guitarist Kenny Grimes. Ketchum, 63, does have a new album to showcase, "I'm the Troubadour." But the big news isn't so much that the record is his first full studio work since 2008 or his first release after a 17-year alliance with Curb Records. No, the headline here is that there is new music from him at all. After the release of his 2008 album, "Father Time," Ketchum was diagnosed with acute transverse myelitis, a spinal cord inflammation that brought paralysis and a near end to any kind of career. "I was paralyzed from the neck down," he said. "I was blind. So I moved to New Mexico, to Santa Fe. I rented a little adobe casita and just had to really work everything out. I had no feeling in my arms, so I had to learn to play guitar again. It was pretty tough for a while. But I'm like the Black Knight," he said, alluding to the character in "Monty Python and the Holy Grail" who loses both legs and arms in a battle but refuses to concede defeat. "It was only a flesh wound."

Musical lifetimes spent in Texas and Tennessee might suggest Ketchum's prime musical inspirations hailed from the world of country music. But he is quick to point out otherwise. "I have three musical heroes: Van Morrison, Van Morrison and Van Morrison." And the new album is a combination of folk, blues, country and soul music, tying the whole thing together with the rootsy rumblings of his studio band and the same croon that helped make him a permanent member of the Grand Ole Opry and a regular presence on A Prairie Home Companion.
Video 1 - Video 2
Buy Tickets