* Liz Longley (Bull Run Restaurant)
Name:
* Liz Longley (Bull Run Restaurant)
Event Description: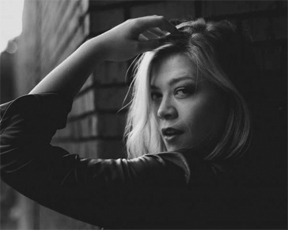 10-12-2017
For painters, the joy and challenge of creation begins with a blank canvas. For Liz Longley, a Berklee College of Music graduate and award-winning songwriter, it started in an empty room. "I was living in Boston and my roommate had just moved out, so I paced the hardwood floors of her room with my guitar," Longley recalls. "I walked back and forth until the songs were done. It was as though they were stuck in the apartment walls."

Her newest album, "Weightless," will now be available on VINYL, and it includes TWO bonus songs ("Alive Again" & "Giving You Back To You"). Weightless offers a natural evolution in her sound. Produced by Bill Reynolds (Band of Horses, Avett Brothers), this album is a meld of the pop Americana that established her reputation with indie and rock & roll. Recorded at Fleetwood Shack in Nashville, Longley, Reynolds, and a small cast of players straddle a line between contemporary country's hooky melodicism (sans production staples like fiddles, steel guitars and banjos), 21st century indie rock and the country-pop/rock that songwriters like Rosanne Cash, Rodney Crowell and Carlene Carter embraced in the late '70s and early '80s.

Longley's trademark as a lyricist is in writing unflinching narratives. But these songs, whose topics include the attainment of freedom at any cost, loss, vulnerability and the acceptance of change no matter how difficult, are particularly steely. Assembled they form a poetic - and kinetic - meditation on relationships and personal transformation. Her lyric bets on love as the force of redemption. She's been heading toward Weightless for a while now, yet fine as it is, it still sounds like she's on the road to something bigger, wider. If musical evolution is part and parcel of what makes pop music compelling, then hearing this songwriter's growing confidence as she moves from strength to strength is a privilege.
VIDEO - VIDEO 2
Buy Tickets