Insurance Plans Available to Members of the Nashoba Valley Chamber of Commerce
The Chamber offers a selection of HMO and traditional health insurance plans. A dental plan is also available to businesses that meet the criteria set by Delta Dental. The insurance plans range from less expensive plans, with limited coverage, to more costly plans with expanded coverage. Each insurance plan has established guidelines for eligibility and costs.
For specific information, please choose from the contact information listed below. Please remember to say that you are currently a Chamber member, or that you will be joining the Nashoba Valley Chamber of Commerce.
Health Services Administration (HSA)
For information and rates call Debbie Foster at: 1-877-777-4414 x125
HSA recognizes that you have a unique set of business needs. That's why they offer our Chamber members "one-of-a-kind" treatment. They offer several insurance options to Nashoba Valley Chamber members. Plans available include: Harvard Pilgrim Health Care, Health New England, United Health Care, Tufts Health Plan, Aetna, Neighborhood Health Plan and Delta Dental of Mass.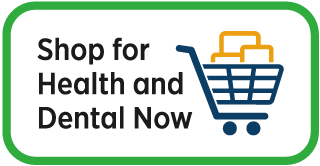 Employee Benefits Consultants of New England, LLC
Employee Benefits Consultants of New England, LLC is proud to be an independent employee benefits consulting firm representing the consumer, not the insurance company. They prepare progressive benefit packages for individuals and corporations that integrate their business needs.

EBC provides counsel, design, and technical support in the following areas:

Group Health Plans
Group Dental
Health Savings Accounts (HSA)
Health Reimbursement Accounts (HRA)
Flexible Spending Accounts (FSA)
Group Short Term Disability
Cafeteria Plans (Section 125)
Group/Individual Long Term Disability
Group/Individual Life Insurance
Partially Self-funded Plans
Voluntary Benefits
Vision Care
Supplemental Life
Disability
Group/Individual Long Term Care

For information & rates call Rob Flynn at: 978-842-4585


Fallon Community Health Plan
Covers most of Central and Eastern Massachusetts. A variety of HMOs and PPO are available, including: FCHP Select Care, Fallon Senior Plan™, Fallon Preferred Care and FCHP Independent Care. Through Every Day Health, a comprehensive health and wellness program, members have a vast array of services and programs dedicated to keeping members healthy.
Learn more at www.fchp.org or call 800-333-2535, ext. 79097
Fidelity Bank
We have found that most employers allocate approximately one-third of their payroll expense to provide employee benefits. Yet, most employees do not understand the coverage and therefore tend not to fully appreciate what you provide for them. At Fidelity Bank, we will review your existing programs and recommend appropriate revisions. Frequently, we will provide enhanced benefits that can potentially save you money at the same time. Our group insurance operation establishes new plans, oversees enrollment of existing and newly-hired employees, and helps keep your benefits current and cost efficient. We can help you evaluate the benefits of self-insuring portions of the coverage based on your company's health experience. We can also show you how your employees can set aside pre-tax dollars to cover benefits that you do not provide or to cover deductibles and co-payments.
Fidelity Bank provides support in the following areas:

Group Insurance (Health Care, Dental Coverage, Life Insurance, Short Term and Long Term Disability, Long Term Care Insurance)
Qualified Retirement Plans (Pension and Profit Sharing Plans, 401(k), SEP and IRA)
Voluntary Benefits (Such as long term care insurance and 529 education funding programs on a salary deduction basis at no cost to the employer)

For information call Anthony Bartlett, Financial Planner at: 978-870-1342

Ten Broeck Insurance Group
For information and rates call Derek at: 978-433-6300
Ten Broeck Insurance Group is an insurance agency of proven professionals who are caring and conscientious - the kind of people you can depend on. We know our clients insurance needs on a personal level and understand when you have questions, you need a person to talk to - not a taped voice and a list of automatic options to choose from. We believe that nothing takes the place of a smile and someone who listens and responds to your needs. Ten Broeck Insurance Group is committed to maintaining a high standard of excellence in all that we do and seek to establish a firm relationship of mutual trust with each of our clients.
Alexander Wealth Advisors, LLC
Alexander Wealth Advisors is a multidiscipline wealth management firm servicing the needs of affluent individuals, families and business owners. Using our unique process, our team of CPAs, CFP® practitioners and financial advisors develop personalized, actionable plans integrating complex retirement, insurance, investment, estate, tax and business strategies all focused on each client's financial goals and objectives.
We offer Long Term Care Insurance, Life Insurance, Disability Insurance and Annuities
For Trusted Advice on insurance planning, call us to schedule an Insurance Check-Up Today
978-772-1400
www.alexanderwealth.com
Securities offered through 1st Global Capital Corp., Member FINRA, SIPC. Investment Advisory Services offered through 1st Global Advisors, Inc. Insurance services offered through 1st Global Insurances Services Inc.
The Insurance Partnership
Call Mayra Vargas (Chamber & Association Relations) at 800-399-8285 x 108
The Insurance Partnership is a MA state program developed and funded by the Division of Medical Assistance (DMA). This program assists qualified small businesses, lower-income employess, and the self employed pay for health insurance. With the Insurance Partnership, small businesses that provide health insurance to their qualified employees can have a portion of their premiums paid for by the Commonwealth of Massachusetts. Please Note that The Insurance Partnership is not a health insurance plan. Instead, it makes health insurance more affordable for qualified business owners and their employees.