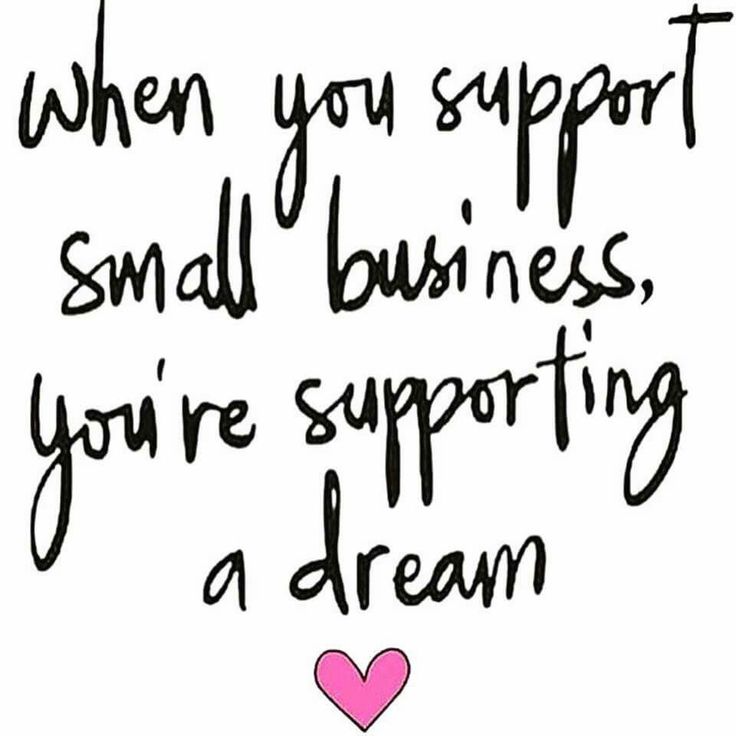 On Monday March 23rd,  Massachusetts Gov. Charlie Baker and state health officials issued a stay-at-home advisory effective until Tuesday, April 7.
Here is a list of businesses with altered hours.  We may be practicing social distancing but it doesn't mean we can't eat well and support local businesses.   Please share what you are doing on social media and tag us (Facebook, Instagram, Twitter) so we can together spread the support of our local businesses!
All businesses - sorted by alpha
Loaves & Fishes Food Pantry
234 Barnum Road, Devens
978-772-4627
https://loavesfishespantry.org/
Client drive-thru only.  We're reducing our operations to less than 20 staff and volunteers inside to prepare grocery packages and distribute them.  Volunteer opportunities and more information online.  
Nashoba Valley Medical Center
http://www.nashobamed.org/
Visitor Restrictions In Effect Steward Wide.  Only 1 visitors over age 12 per patient will be permitted in the hospital until further notice beginning Sunday, March 15.
Main Street Bank
https://bankmainstreet.com/    
(978) 772-3306
All branches have gone to limited access via drive-up or ATM only. For safety deposit boxes and other needs, customers can make appointments by calling their local branch directly. As of 3/19/2020 the Sudbury branch inside Sudbury Farms will be completely closed (no drive-up option at that location).
MBTA
Commuter Rail Reduced Service Schedule is available at  www.MBTA.com/coronavirus and has been proactively handed out at major stations, such as North Station, Back Bay Station and South Station
Shop 'n Save - Ayer
22 Fitchburg Road, Ayer
http://www.ayershopnsave.com/
Open for business
SENIOR CITIZEN HOURS Beginning Immediately, we are asking our customers to please prioritize the hours of 7 am - 8 am for our Senior Citizens and compromised neighbors to be able to shop and get home safely.
OUR GOAL IS TO KEEP OUR STORE OPEN REGULAR BUSINESS HOURS. The supply chain has faced unprecedented pressures on producers, trucking, distribution warehouses, and retail delivery. We are utilizing dozens of local suppliers in addition to primary grocery, frozen, and dairy distribution channels to ensure our shelves remain stocked.
110 Grill
http://110grill.com
All Massachusetts & New York locations with close at 5pm March 16, 2020.  Gift cards available for purchase online.  As of right now, our New Hampshire locations are still open normal hours.  Please check our social media and websites for updates.
Aaronap Cellars
http://aaronapcellars.com/
WE DELIVER! Free delivery of 2+ bottles to all towns adjacent to Westford.  Live further away? We ship too!    Just email us at info@aaronapcellars.com or order online: www.aaronapcellars.com/buy-online
ADD-A-SIGN LLC
136 Pond Street, Leominster, MA 01453
www.addasign.com
Closed until April 7th .  I will be trying to monitor email remotely and make any effort to respond.
AlphaGraphics of Shirley
https://www.alphagraphics.com/centers/shirley-massachusetts-us799.html 
Amidst the COVID-19 pandemic, you may find yourself in need of ways to share important information with your employees and customers through signs and displays. We are here and ready to support your business.
Annie's Gluten Free Bakery
http://www.anniesgfbakery.com
Still delivering to area stores! 
Aroma Joe's MA, LLC
https://aromajoes.com   
200 New Lancaster Road Leominster
6am - 7pm daily
Now through the end of the month, we want to offer free 16oz hot or iced coffee to healthcare workers to show our appreciation for them. *ONLY at participating locations (including Leominster) *While supplies last *Must show valid healthcare ID.
Aroma Joes is available via Uber Eats and Door Dash
Aubuchon Hardware - Clinton
http://hardwarestore.com
26 High Street       Clinton
Looking for high demand products? Use our website to check local inventory and buy online, pick up in store (it's free and easy). We are here to help you.
hardwarestore.com/covid-19-products
Avidia Bank
http://www.avidiabank.com
Effective immediately:  Avidia Bank is reducing our Thursday & Friday hours to close at 4pm both days in Leominster and Clinton branches until further notice.
Bailey's Bar & Grille
18 Main Street       Townsend
(978) 812-0200
http://www.baileysbarandgrille.com
Open for takeout from 4pm - 8pm TUESDAY- SUNDAY but we'll start taking calls at 2pm.
Bar 25
25 Main Street, Ayer
(978) 391-4680
http://bar-25.com
Bar 25 To Go:  pick up and delivery Tuesday through Saturday 11am - 9pm
bar25togo@gmail.com
Bin There Dump That
http://www.wachusettdumpsterrental.com/
We practice social distancing so you can practice clutter distancing. Keeping you clean and safe at home!
We are open and will continue to deliver clean and green bins. Give us a call 978-582-1176
Bodylines Pilates
325 Ayer Rd, Harvard and 960 South Street, Fitchburg
http://www.bodylinespilates.com
Cancelled all in-person classes & lessons at Bodylines effective Wednesday, March 18, 2020 through Sunday April, 5, 2020.
Online classes being 3/20/2020 - Details HERE
Body Mind Spirit Salon & Day Spa
134 Main St 1B, Groton
https://www.bodymindspiritsalonanddayspa.com/
If you have hair needs, we can fulfill orders of Kevin Murphy, Eleven Australia and Loma products.  We stock CBD Balms and oils that can help with chapped hands after continual washing or just for overall calming.   We also have reenergizing room sprays and PCA skin care products.   Contact our store manager Jessica Bisol at jessica@spagroton.com and she will gladly tell you what is available and take your information for delivery or pick up.
Bolton Orchards
http://www.boltonorchards.net/
125 Still River Road Bolton
Temporary store hours (effective 3/23 until further notice) 8am to 4pm daily.  Coffee 8am. 
Boxboro Regency Hotel & Conference Center
http://www.boxbororegency.com/ 
242 Adams Place Boxboro
Still needing to connect with colleagues? The Boxboro Regency Hotel & Conference Center is offering virtual meeting packages. For additional information, please contact our Sales Department at 978-889-1716.
Bull Run Restaurant
http://www.bullrunrestaurant.com
215 Great Road, Route 2A          Shirley         (978) 425-4311
CALL OUR FRONT DESK & PLACE YOUR ORDER.   PAY BY CREDIT CARD OVER THE PHONE.   WE WILL PREPARE YOUR ORDER FRESH & DROP IT OFF AT THE FRONT DOOR OF YOUR HOME OR OFFICE.  $5. DELIVERY FEE & 15% GRATUITY ADDED. $20. Minimum  
BULLWINKEL & BROOKS, LLC
Counsellors at Law
2 Lan Drive, Suite 120, Westford
(978) 320-3400
Our office, Bullwinkel & Brooks, LLC is open from 8:30 to 5:00 p.m. each weekday and we continue to offer legal services for those with family, estate planning, elder care, real estate and business needs.  We continue to welcome new clients and consult with clients through video and/or telephone conferences.  We implement the highest degree of social distancing standards should a signature be needed.    
Burtons Grill of Westford
1 Cornerstone Square, Westford
(978) 692-1220
http://www.burtonsgrill.com
Go to https://burtonsgrill.alohaorderonline.com or call us to put in an order – then give us a call when you pull in and we'll bring your food right out to your car!
Capstone Certified HR Advisors, LLC
P:  (978) 743-6705
www.capstonecertified.com
Please check out Jennifer's COVID19 and the Workplace video presentation.  Great information for all businesses.  https://screencast-o-matic.com/watch/cYeZIHyUVL  (contact the chamber for member password)
Carlins Restaurant Inc.
5-7 Depot Square Ayer
(978) 772-2317
https://www.facebook.com/carlinsrestaurant/
Closed until tentative reopen on April 7. 
Carlson Orchards, Inc.
115 Oak Hill Road, Harvard
http://www.carlsonorchards.com
Open daily 9am to 5pm
Central Ave Compassionate Care Inc.
31 Central Ave, Ayer
http://centralavecare.org
Open for business
Clear Path for Veterans New England
http://www.clearpathne.org/
Effective immediately, Clear Path for Veterans New England is postponing all scheduled events for the next 30 days, at which time we will reassess the situation.
Cleartech Group
(978) 466-1938
https://www.cleartechgroup.com/
We are open and available for remote support via our Helpdesk Monday through Friday, 8am to 5pm at 978-466-1938. You can also submit your service requests to helpdesk@cleartechgroup.com.
Clinton Turn Verein Inc.
(978) 365-4076
60 Branch Street, Clinton
http://www.clintonturners.com/
We are currently closed for bar and event business.  All social events that we have scheduled have either been cancelled or postponed until further notice.   Please continue to VISIT OUR TURNER HALL LOUNGE HAPPENINGS FACEBOOK PAGE (for lounge specific events), our CLINTON TURNER HALL FACEBOOK PAGE (for all Clinton Turner info and events); and our Clinton Turner WEBSITE for updates through the coming weeks. 
Concord Lumber - Littleton Lumber - The Kitchen Works - Forester Moulding & Millwork - ColorWorks Paint & Decorating Center
www.concordlumbercorp.com
Effective Tuesday, March 24th until further notice: We will not be permitting public entry to our stores. Pick up and delivery are available.
     ColorWorks Paint & Decorating Centers
     Monday - Friday: 7:00 AM - 2:00 Pm
     Saturday: 8:00 AM - 2:00 PM
     Littleton Lumber
     M-F 7 AM - 2 PM
     Sat. Closed
     978-486-9877
     saleslittleton@concordlumbercorp.com
     Concord Lumber
     M-F 7 AM - 2 PM
     Sat. 7:30 AM - 12:30 PM
     978-369-3640
     salesconcord@concordlumbercorp.com
     Forester Moulding & Millwork
     BY APPOINTMENT ONLY - Please call our       store to set up a time to meet with one of         our sales representatives. 978-486-0761
     The Kitchen Works
     BY APPOINTMENT ONLY - Please call our       store to set up a time to meet with one of         our sales representatives. 978-263-9898
Comeketo Brazilian Steakhouse
23 Sack Blvd Leominster
(978) 466-1224
http://www.comeketo.com
We are open for pickup and delivery. Place your order online at www.comeketo.com and we will deliver to your front door, delicious Comeketo Brazilian Steakhouse. (15-mile delivery radius, visit our website for the delivery zone) 
Community Foundation of North Central Massachusetts
http://www.cfncm.org
All Community Foundation Events
have been Postponed
Dan's Balloons
http://www.dansballoons.com
Purchase e-gift cards at https://squareup.com/gift/ZBFJM8AMZWA38/order.     Never expires. Good for all services. Priority Booking. Totally Awesome! 
D'Ambrosio Eye Care Inc.
479 Old Union Turnpike, Lancaster
http://www.dambrosioeyecare.com
Offices closed.  Emergent eye exams only in  Lancaster office.   For those patients with optical orders our office will be contacting you. We would like to mention that we are still available for orders for contact lenses as we can ship these.   We will be here for our patients 24/7. We ask that you call our Lancaster office 978-537-3900 should you have an urgent eye concern and we will determine the best course of action.
Destination Express
http://Destinationexpresslimo.com
Available for rides.  Contact for details.
Devens Grill
4 Ryans Way  Devens
(978) 862-0060
http://www.devensgrill.com
Starting Tues, Mar 23rd, we will be open for Take-out for Dinner only (4:00pm to 7:30pm) through Saturday, March 28th.    We will close the restaurant starting Sunday, March 29th.   PLEASE CONTINUE TO GO TO OUR WEBSITE (ONLINE ORDERING TAB) FOR THE LATEST AVAILABILITY. 
Dunkin' / Catalano Management
(978) 456-2300
Our restaurants will have reduced hours and will be limited to drive-thru and/or carry-out-only service. We have increased standards on the frequency of handwashing and cleaning procedures, including disinfecting high-use surfaces and high-traffic areas.
We're focused on making your experience as frictionless as possible, whether through our 5,300+ drive-thru locations, On-the-Go ordering and curbside pickup through the Dunkin' App, or delivery through GrubHub and other providers. Rest assured, we are committed to providing a safe, secure experience at Dunkin' — offering you something familiar and welcoming amid so much change.
Enterprise Bank
http://www.enterprisebanking.com
Beginning on Wednesday, March 18th all Enterprise Bank branch lobbies will be closed other than for limited appointments which would be made by calling the branch directly.  A complete list of our branch locations with drive-up windows, as well as alternative branch locations for those branches without drive-up service, can be found here.
Evviva Trattoria
7 Cornerstone Square    Westford
(978) 692-9050
https://www.evvivatrattoria.com/
Evviva WESTFORD is still open for takeout, curbside and delivery. Please see our limited menu (HERE) . Please call the restaurant from 12-8 Monday through Sunday at 978-692-9050 to place an order or to request support.
Fitchburg Art Museum
http://www.fitchburgartmuseum.org
185 Elm Street        Fitchburg          (978) 345-4207
Closed to the public as of March 13 at 4pm. Public programs through the next thirty days have been canceled or postponed. In addition, Fitchburg Art Museum's Art in Bloom festival originally scheduled for April 23-26 has been postponed with new date to be announced. For more information, please visit: https://bit.ly/38Qw14S
Fitchburg State University
http://www.fitchburgstate.edu
160 Pearl Street     Fitchburg
Fitchburg State University will cancel in-person classes for one week in response to the COVID-19 outbreak as it explores the possibility of remote instruction.
Forge & Vine https://www.forgeandvine.com/
126 Main Street      Groton
(978) 448-9200
Temporary Change in the Hours of Operation - starting Saturday March 14, we will be serving dinner on Wednesday through Sunday (Wed, Thurs and Sun, 4pm – 9pm, and Fri and Sat, 4pm – 10pm). 
Order Pick-up and Delivery Available 
As a convenience to you and your families, we offer your favorite menu items (during hours of operation) for pickup or delivery through GrubHub. 
Fort Devens Museum
http://www.fortdevensmuseum.org
94 Jackson Road, Suite 305          Devens
(978) 772-1286
The Fort Devens Museum will remain closed all next week due to current public health concerns. This includes our March 21st program on the USS Squalus. A decision will then be made about whether to open again on Tuesday March 24th. 
Gage Cannabis Co
38 Littleton Road, Ayer
https://www.gagecannabisco.com
Gage Cannabis Co will be closed until further notice.   Central Ave Compassionate Care, our sister medical dispensary, will remain open to provide essential medicine to our patients. Signing up for your medical marijuana card is easy, and you can register now without leaving your home! Central Ave also offers free delivery state-wide, even for your first purchase.
Gervais Ford
Sales - 978-487-1638
Service - 978-772-6600
http://www.gervais-ford.com/
Sales department will close at noon on 3/24/2020 and reopen Tuesday 4/7/2020 at noon.  Gervais will be available online where all of your questions and inquiries can be answered.
Service department is open on a limited basis - please call ahead.
If you are impacted by COVID-19 and you're leasing or financing through Ford Credit, we're here to help.  Call 1-800-723-4016 or visit www.fordcreditsupport.com for more information.
Gibbet Hill Grill
61 Lowell Road     Groton
(978) 448-2900
http://www.gibbethillgrill.com/
We are pleased to offer a limited take-out menu, Wednesday-Sunday, with curbside pickup from 4:00pm-8:00pm.  A staff member will be on premise as early as 12:00pm on these days if you'd like to place your order ahead of time.  Orders will be accepted up until 7:00pm. Please call (978) 448-2900 to place your order.  Visit our website daily, or click HERE, to view the available menu.
Golden Girl Granola
http://www.goldengirlgranola.com
Order through our online store for 10-oz bags and 2-oz snack packs. We also have chewy honey granola bars and mixed granola bag options. https://goldengirlgranola.com/shop/
Great Road Kitchen Oyster Bar & Grill
http://www.greatroadkitchen.com/
613 Constitution Avenue, Littleton
(978) 952-7333
We're ready for our first day of take home menu... please visit our website to check out the menu and please call to place your orders 978-952-7333
PLEASE STAY IN YOUR CAR AND CALL US WHEN YOU ARE HERE, WE WILL BE HAPPY TO RUN THE FOOD OUT TO YOU.
Groton Station House Restaurant
https://www.grotonstationhouse.com/
20 Station Avenue, Groton
(978) 448-4000
We apologize for any inconvenience but we will be closed for the next couple weeks as we are honoring the governor's restaurant shutdown. We hope that everyone stays healthy and safe!
Great Wolf Lodge New England
Fitchburg
http://www.greatwolf.com/newengland
GREAT WOLF LODGE CLOSING FROM MARCH 16—APRIL 2, 2020
Groton Wellness Cafe
493-495 Main Street, Groton
http://www.grotonwellness.com
During this time of concern for everyone, our Cafe at Groton Wellness is here to provide nutritional support in a safe and easy way. Let us help you and your family with easy take-out meals. Order Online and pick-up your meal just outside our front door (Your name will be on the bag). Use coupon code: CafeOnline and receive 10% off any order through April 2020.
Habitat for Humanity North Central Massachusetts
http://www.ncmhabitat.org
ReStore: 637 Lancaster St, Leominster
Shop online or call and use Habitat's contact-less curbside pickup at the store.  More info HERE
Harvard General Store
http://www.harvardgeneralstore.com
1 Still River Rd, Harvard
(978) 430-0062
Online orders only.  You can now order groceries, beer, wine, bakery items, prepared foods, gifts, and more online for contactless curbside pickup. We are adding more items to our online shop every day!
Order Online - Groceries, Bakery, Beer, Wine & More!
Heart of New England Council, BSA
http://www.nashuavalleybsa.org
1980 Lunenburg Road          Lancaster     (978) 534-3532
Our camps and service center will be closed to the public, including volunteers, through Wednesday April 15. At this time the National Scout Shop will remain open.  Council has cancelled/postponed all activities and events in March and April.  
IL Forno Restaurant & Catering
http://Il-forno.com
529 King Sreet, Littleton
(978) 540-2880
Tuesday - Thursday 4pm to 7pm
Friday - Sunday 4pm to 8pm
20% off takeout or curbside and 10% off gift card sales.
You can order online through our website and come pick it up, or order through DoorDash and Grubhub and get it delivered to you!
Indian Hill Music
http://www.indianhillmusic.org
Indian Hill Music School has suspended all on-site activity through at least Sunday, April 5th.   All private lessons will still take place and will move to an online instructional model.   All Professional Concerts scheduled through the end of April are cancelled or postponed.
Music lessons from home?   We've got you covered!   CLICK HERE for details
J & S Business Products, Inc.
17 Main Street, Ayer
http://www.jsbusinessproducts.com
Available by phone and online for apparel and business orders.  
Jack O'Lantern Wine & Spirits
2 Littleton Road, Ayer, MA.
Ph# 978.772.4753
As of right now Jack O'Lantern is open normal hours.
Monday - Saturday 8:00am. - 10:00pm.
Sunday 10:00am. - 6:00pm
We are offering delivery service: $20.00 minimum purchase and $5.00 delivery charge.
Delivery Hours: Mon - Sat: 12:00pm, 2:00pm, 6:00pm, Last delivery at 8:00p.m.
Sunday: 12:00pm, 2:00pm, last delivery at 4:00pm. (As available)
Karina Beleno Carney, Lic. Ac., FABORM
http://www.lifegateliving.com
To all patients,
As we are closed for all in-person appointments through at least April 8th, we are now offering holistic telehealth sessions on a limited basis. These sessions are available for 30 minute phone or video conferencing. The fee is $50. If you need a guided self-acupressure, TuiNa, or Qi Gong session to cope with pain, anxiety/depression, or health concerns including but not limited to lung health, sleep health, and digestive health, or if you want to discuss Chinese Medicinal Herbal options, I am happy to set aside time for you in a telehealth session. Acupuncturists are trained in much more than simply needle insertion! I am also a reproductive specialist, and can spend our telehealth session discussing ways to improve fertility and women's health concerns. While this feels like a time of uncertainty, please trust your bodies, stay healthy, and keep your immunity and your spirits strong. I appreciate your support during these trying times.
Karyn's Kitchen
200 West Main Street    Ayer
(978) 772-6953
https://www.facebook.com/karynskitchenayer/
We are open Monday through Friday 7 a.m. to 1 p.m. and Saturday and Sunday 7 a.m. to 12 p.m.   We are offering breakfast and lunch all day and relaxing our 11 a.m. lunch start.  We offer pick up and curb side delivery.  Our restaurant will be sanitized and cleaned as if we were open so that people have a safe and secure environment to come into to pick up their food.  
Kimball Farm
http://www.kimballfarm.com    
400 Littleton Road (Rt. 110) Westford
1543 Lunenburg Road Lancaster
WESTFORD DRIVING RANGE IS OPEN! Get outside for some fresh air and sunshine this weekend at the driving range. The Range will be open daily from 8am-6pm, weather dependent.
Lucia's Tavola
31 Main Street       Ayer
(978) 391-4837
http://www.luciastavola.com/
We are serving take out with curbside pickup. Daily at 5pm. www.LuciasTavola.com
Manilow's Canine Playground
http://www.manilowsdoggiedaycare.com      253 Barnum Road          Devens
(978) 537-2584
As you all know non-essential businesses will be closed until April 7th. However, under the Governor's list of essential businesses we are considered an essential business through the section of Food and Agriculture.
"Organizations & workers responsible for the care & custody of animals, pets, and livestock."
I did get confirmation through The Nashoba Chamber of Commerce and am grateful for their help and guidance with all of these changes we are going through!
So yes we will continue to be open for business!!!
We are here to take care of your dogs & pups at any time!!
Always, Barbara, Brooklyn, and Boston
Mark Mendoza Photography
http://markmendozaphoto.com/
We are open for in-studio product shoots. Please ship us your products for photography with any instructions/direction and we will shoot them, send you the files for approval, and ship the products back to you (please include a return shipping label).
Markoh's On Main
41 Main Street       Ayer
978) 796-5260
http://on.fb.me/10u5n9g
Mariano's Ristorante
105 Main Street, Pepperell
(978) 433-6633
http://marianositalian.com
Open for takeout from 4pm - 8pm TUESDAY- SUNDAY but we'll start taking calls at 2pm.
MassHire North Central Career Center
100 Erdman Way, Leominster
http://masshirenorthcentralcc.com/
The office will be closed to the public beginning 3/18/2020 for the foreseeable future.  Our team will be providing our customers with virtual services. If you are an employer or a job seeker please know that we are here to assist you with your needs. If you are seeking Unemployment Insurance Service please file your claim at www.mass.gov/DUA or contact the DUA call center at 1-877-626-6800. Please be aware that you may experience significant wait times on the toll free line. If you have a deadline to attain your RESEA requirement, our staff will be reaching out to you to ensure that your unemployment benefits will not be impacted by these changes.
EMPLOYERS WHO ARE IMPACTED BY COVID-19 PLEASE CLICK HERE FOR UPDATED INFORMATION ON HOW TO PROCEED WITH CLAIMS AND WORKSHARE INFORMATION THAT CAN HELP YOU NAVIGATE THIS UNUSUAL SITUATION.
McNabb Pharmacy & Home Healthcare
http://www.mcnabbpharmacy.com
McNabb Pharmacy has dedicated a set hour everyday for our senior customers (60 and over) to safely pick up prescriptions and any over the counter items they may need. These time frames will be Monday-Friday 8:30-9:30am and Saturday and Sunday 9-10am.
Minuteman Press
(978) 391-4574
10 Andrews Parkway, Devens
http://DEVENS-MA.minutemanpress.com
OPEN for business - shop closed to foot traffic.  Future orders done via email or phone.  Please continue to send requests to design@mmpdevens.com.  All communications regarding orders will be done by email.   FedEx drop-off and pickup will continue.  This will be effective week of March 16th until further notice.
Minuteman Grille at Boxboro Regency
242 Adams Place, Boxboro
https://www.boxbororegency.com/dining.html
Bring the Minuteman Grille dining experience home to your family. Our Minuteman Grille menu is now available for curbside take-out orders. Contact us at 978-263-8701 to place your take-out order today!    NVCoC Special offer - 20% discount on all take-out food through April 30 to all chamber members and their friends & family.   When placing their takeout order they just need to mention the Nashoba Valley Chamber of Commerce 20% discount.  
Mitrano Removal Service LLC
http://www.mitranoremoval.com
Mitrano Removal Service, LLC is classified as an essential business, and we are remaining open and running services as needed and scheduled.
Moe's Southwest Grill
607 Constitution Avenue        Littleton
(978) 263-6200
http://www.moes.com/
Now till March 28th, enjoy a free kid's entrée with any adult entrée purchase. Order takeout, online or on our app and get FREE delivery on orders of $10+.
Moison Ace Hardware
(978) 448-6792
http://www.moisonace.com
M-Sat 9 am to 5 pm, Sun 10 am to 2 pm
No children please

Moore Lumber and Hardware
(978) 772-0900
http://www.moorelumber.com
Ayer - Open Monday to Friday from 7am to 4pm, and open Saturday from 8am to noon. 
Shirley - Closed until April 6
Orders still able to be delivered
Murphy Insurance Agency
http://www.dfmurphy.com
Murphy Insurance Agency is open to help customers via phone, online, and email.  However, our offices are closed to visitors.  Hours are 8:30 a.m. – 4:30 p.m. Monday thru Friday, and 8:30 a.m. -12:00 p.m. on Saturday
Nashoba Air & BoilerWorks
(978) 486-0600
http://www.nashobaair.com
Nashoba Air & BoilerWorks is available to meet your emergency heating and hot water needs.
Nashoba Park Assisted Living
http://www.nashobapark.com
Please read and adhere to our updated Visitor Policy, including new restricted visiting hours. 
Nashoba Restaurant, Inc.
http://www.nashobaclub.com
On top of being able to order pizza and appetizers togo with the option to pick up curbside, we are now offering delivery services to Ayer, Shirley and Devens! 🚗 From 11am-8:30pm we will deliver your pizza and appetizer orders with no extra fees! All we ask is a 15% gratuity to compensate our dedicated waitresses and bartenders who have volunteered their services to offer delivery to our loyal customers.   Credit card information can be taken over the phone for your convenience. We will accept cash if that is your only option!
Nashoba Valley Dental
228 Great Road Shirley
(978) 425-9088
http://nashobadental.com
Office closed from March 17 to April 6 to patients seeking elective and non-urgent care. We will remain open for your urgent dental needs but will implement certain precautions as advised by the CDC.
Nashoba Valley Tech High School &  Community Education
100 Littleton Road, Westford
Career Training: https://careertraining.ed2go.com/nashoba/
Skills Training/Personal Enrichment: https://www.ed2go.com/nashoba/
Nashoba Tech is closed through April 6, per Gov Baker executive order.  This includes all Community Education/NCTI classes typically held in the afternoon, evening, or on Saturdays.  The March Afterschool Mini-Exploratory program has also been canceled.   
Nebula Consulting
office. (617) 477-2337
www.NebulaNewEngland.com
Nebula Consulting is a local, veteran-owned IT business providing services such as VoIP phone systems, security cameras, data storage, network security, telemedicine & much more.   Kyle can assist companies with IT issues.  Contact for assistance!
Northeast Association of REALTORS®, Inc.
6 Lyberty Way, Suite 204, Westford
http://www.NortheastRealtors.com
Office closed beginning March 19th through April 7th and they will re-evaluate before that date.  Staff will be working remotely and will be ready to help you via phone, email, or text (or PM us via Facebook) to resolve any issues or answer any questions as quickly as possible.
O'Neil Cinemas & Backstage Lounge
1208 Constitution Avenue, Littleton
http://oneilcinemas.com
Temporarily closed
Owen Jacobs Salon & Day Spa
49 Main Street, Ayer
http://owenjacobs.com/
We have decided to close the salon for 14 days starting Tuesday March 24th. We are planning to re-open Tuesday April 7th.
Perkins
http://www.perkinschool.org 
Temporarily close all Perkins day programs.  The residential education division and adult residential program will continue to operate. However, all visitors to those programs will be restricted and only those that have been pre-screened will be allowed to enter our programs. Day education, Rein in a Dream, Adult Day, Behavioral Health will all be closed through March 20. The Child Development Center will be closed through Wednesday, March 18. We will re-evaluate during the course of this week whether extended closure is warranted.
Pierce Forward Marketing Group
http://www.PierceForward.com
As we all adjust to the unique challenges resulting from this virus, my team of designers and I feel called to do all we can to help companies navigate this new, uncharted path.  Honestly, we're not exactly sure what you/our members may need, but as one of our credos is "collaboration and action," we're here and able to help should you or any of the members need our assistance.  We are offering free services for companies - no cost … no upselling - just looking to help.
Perhaps updating information about policy, hours of operation, emergency contact, etc.:
Website Updates: Home page, landing page, and post
Email Campaign
Social Media Post
Postcard Design
Contact for support!
Pinard Landscaping and Florist
www.pinardsfloristandgifts.com
(978)772-3883
Closed until April 7
Pinard Landscape Supply Yard
173 W Main St, Ayer
978-772-3883
Fully stocked and open daily for delivery including Saturday.  Please call to order. 
Quality Cleaning Services
(978) 333-1875
http://thecompanycleaner.com
If anyone in our area is having trouble buying or finding disinfectant cleaner we would be happy fill a bottle with a ready to use hospital grade disinfectant for anyone at no cost just message us and you can come fill your spray bottle at our Pepperell offices, located at 20 Mill street.  
Remember to keep touch surfaces disinfected and wash your hands frequently!
RCAP Solutions
http://www.rcapsolutions.org
RCAP Solutions will be Closed to the Public Effective Monday, March 16 through Tuesday, April 21, 2020*
Reflections - The Memory Lamp Store
https://www.reflectionlamps.com/
Reflections is an on-line and phone order business. We are still taking orders and doing our best to get them out in a timely manner.
Reuben Hoar Library
41 Shattuck Street, Littleton
978-540-2600
Effective 4 pm on Friday, March 20th, the Library will no longer offer curbside pick-up.  We will be available by phone or email to answer any reference questions.  Some staff will be in the building to work on special projects.
Rollstone Bank & Trust
https://www.rollstonebank.com/
RBT will handle banking transactions through our drive-up windows only starting  March 18.  Drive-up windows will operate on their normal schedules, which can be found here. Transactions that cannot be handled through a drive-up window, such as safe deposit box access, will be conducted by appointment. To schedule an appointment, call 978.537.5316 or your local branch, or email us.
RiverCourt Residences
http://www.rivercourtresidences.com
No Visitors Permitted in Assisted Living to Safeguard Health and Safety
Salt & Light Cafe & Bistro
159 Main Street     Groton
http://saltandlight.cafe/
Open for curbside pickup and delivery
Order online or give us a call! Link in bio for website or call 978-448-9634
Sanctuary Medicinals

Our Gardner Adult Use location will close starting at noon tomorrow March 24th until April 7th. Visit our FB page (HERE)  to see our adjusted schedule.  We will continue to serve Medical Patients with adjusted hours thereafter. 
Spavia Day Spa
615 Constitution Avenue, Littleton
http://www.spaviadayspa.com/littleton-ma
Temporarily discontinue all spa services starting today, March 19th. We tentatively plan to reopen for spa services on Monday, April 6th, however this date is subject to change based on guidance from local, state and federal agencies.  If you have an appointment scheduled on or before Sunday, April 5th your treatment(s) will be automatically canceled.
Tavern in the Square
http://taverninthesquare.com/littleton/info
810 Constitution Avenue, Littleton
(978) 339-5372
Tavern in the Square will be closed until April 6. Please continue to support our team members by purchasing a gift card to use when we reopen. During this time, when you purchase a $50 gift card, you will receive a $20 bonus card. This is for gift cards only and can be purchased at: https://www.taverninthesquare.com/gift-cards 
The Billiard's Café
39 Main Street, Ayer
Closed Until Further Notice
The Brookside Grill
https://www.facebook.com/TheBrooksideGrill/
7 Main Street Shirley
(978) 813-1176
The Brookside Grill will begin curbside takeout and delivery service starting Friday 3/20 and Saturday 3/21 from 3-8pm and continue every Thursday, Friday, and Saturday until the restaurant and bar COVID-19 restrictions are lifted. We will provide a limited menu along with great specials!     Delivery includes: Lunenburg, Lancaster, Shirley, Ayer, Devens, Harvard, and Groton!! Possibly more coming!
The Lazy Bubble
http://www.thelazybubble.com
112 Main Street, Pepperell
(978) 925-9777
The Lazy Bubble will only be open for take-out/curbside (no dine-in option) as of Tuesday (March 17th). There will be no fee for take-out. Our grilled sourdough bread will be included in every order, free-of-charge.   Our hours have temporarily changed and will be Tuesdays through Saturdays, 3PM - 8PM and Sundays from 12-6PM.
The Museum of Russian Icons
203 Union St, Clinton
http://www.museumofrussianicons.org/
The Museum of Russian icons is closing to the public and suspending all programs.  In the meantime, visit our Museum virtually on Google Arts & Culture. And keep an eye on Facebook and Instagram for posts on upcoming exhibitions and our permanent collection, and of course, check our website for the latest updates.
Toreku Tractor & Equipment, Inc.
4 Littleton Road, Ayer
http://www.toreku.com
Open for business - also have propane available for grill tanks
Total HR solutions
319 Littleton Rd, Suite 200, Westford
www.totalhrsol.com
Our Staff is Remote and Here to Help.  Professional services (such as legal and accounting services) and payroll and employee benefit services, when necessary to assist in compliance with legally mandated activities and critical sector services or where failure to provide such services during the time of the order would result in significant prejudice.
Town of Ayer
Town of Ayer to Suspend Nonessential Town Programs and Services (MORE INFO)
Public Charging Station Open to EV Drivers
March 18, 2020  (MORE INFO)
Townsend Public Library
12 Dudley Rd, Townsend
Library staff will be available SUNDAY March 22 from noon - 5:00 PM. If you need library items, email Stacy at sschuttler@cwmars.org OR call after 12:00 PM on Sunday.
Please try to leave your library card # (if you cannot - please give your home address) and contact information.
We can only give you items that are at the library now. You can search the catalog http://bark.cwmars.org/eg/opac/home?loc=121 - Limit your search to Townsend.
Transformations - Medical Weight Loss & Aesthetics
195 Main Street, Groton
https://www.transform-med.com/
Transformations and Dr Piotrowski will be seeing our Medical Weight Loss patients via virtual visits until further notice.  Please contact our office at 978-254-7637 to schedule your appointment.  New patients are welcome for one on one appointments with the Dr., one on one appts with our Dietitian as well as welcoming anyone to our groups including Emotional Eating and our 6 week Spring Slim Down.  
Ultimate Car Care
1 Bishop Road, Ayer
http://www.ultimatecarcareayer.com/
We are a detail business and are taking every precaution to thoroughly clean and disinfect your vehicles.  We are using an all-surface interior product that clean, kills 99.9% of bacteria.  This product is developed with the global leader in antibacterial and antimicrobial technology.   While we ensure all surfaces remain hygiene, we also ensure all surfaces are not harmed in any way by our products.  We are here to help you stay safe!  We can clean and disinfect your vehicle!
Unique Boutique
536 Main Street, W Townsend
http://www.wandasuniqueboutique.com/
Open for business - regular hours
Union Coffee Roaster
http://www.unioncoffeeroaster.com
25 Main Street,  Ayer
(978) 697-8873
We have closed the shop but we are still taking orders online for beans and merch www.unioncoffeeroaster.com We will also deliver locally and waive the shipping fee
United Way No. Central MA
http://www.uwncm.org
We have set up a Community Fund, Stand United to support local residents impacted by Covid-19. Funds will provide food access and financial support to children and families impacted by work and school closures. We have seeded the fund with $20,000 from our basic needs account/initiative. The Community Foundation has pledged $20,000 to the fund as well. The  UWNCM allocation of $20,000 was authorized by the Community Impact Leadership Committee on 3/16/20.  Link to the fund here: http://bit.ly/COVID19StandUnited  or Text COVIDHELP to 50155
(Additional Resources from United Way NC HERE)
Westford Regency Inn & Conference Center
http://www.westfordregency.com
219 Littleton Road        Westford
(978) 692-8200
Virtual meetings available - Contact the sales department today at sales@westfordregency.com
Your Home Detox
(978) 615-9894
https://www.getyourhomedetox.com
Your Home Detox is an all-natural housekeeping service providing exceptional services in Central, MA. Despite the closure for nonessential businesses until April 6th, we are still available to provide free phone consultations for quotes or to answer any questions about our cleaning practices during & after COVID-19. We are currently booking cleanings for after April 6th. We are happy to answer any questions in the meantime. Call or text: 978-615-9894 | Email: contact@getyourhomedetox.com
Link to book consultation: bit.ly/sched2day
Youtopia Day Spa
228 Great Road, Shirley
http://www.youtopiaspa.com
Closed until April 6th